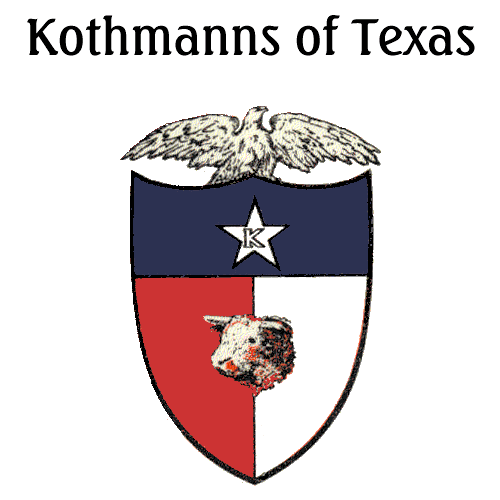 FAMILY GENEALOGY CHARTS
These are pdf files - use Acrobat Reader to view. When first loaded, the files will likely be shown at 15-30% of size - use the zoom feature to enlarge to 100% or more to read easily.
Can you help complete the info? Birth Locations, Death Locations, and Marriage Locations are needed for nearly everyone. Some dates are missing. Also please check the info that is here for accuracy. Only the first 4 generations provided here to protect the privacy of living individuals.
Contact Dora Kothmann Wright or call her at 325-456-1875.
Copyright © Kothmanns of Texas