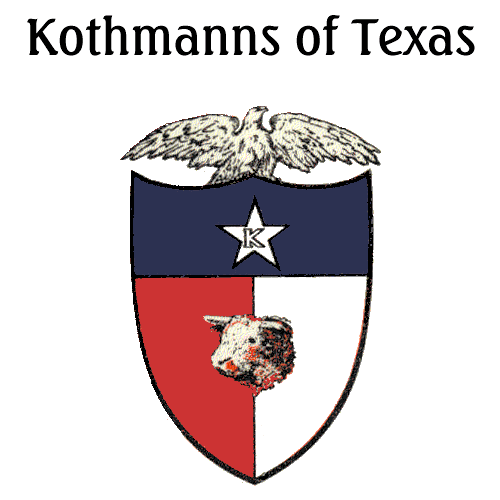 You are at our web home: http://www.kothmannsoftexas.org/
The next Kothmann Family Reunion will be June 8th, 2024 in Fredericksburg, Texas.
If you have recently moved, please make sure to update your current mailing address. If you have a semi-permanent mailing address, please make sure we have your email address on file so that we can contact you that way.
Contact Dora Kothmann Wright or call her at 325-456-1875.
Books are still for sale! See below.
Click here to access reunion minutes.
Copyright © Kothmanns of Texas